Gates Installation in San Jose, CA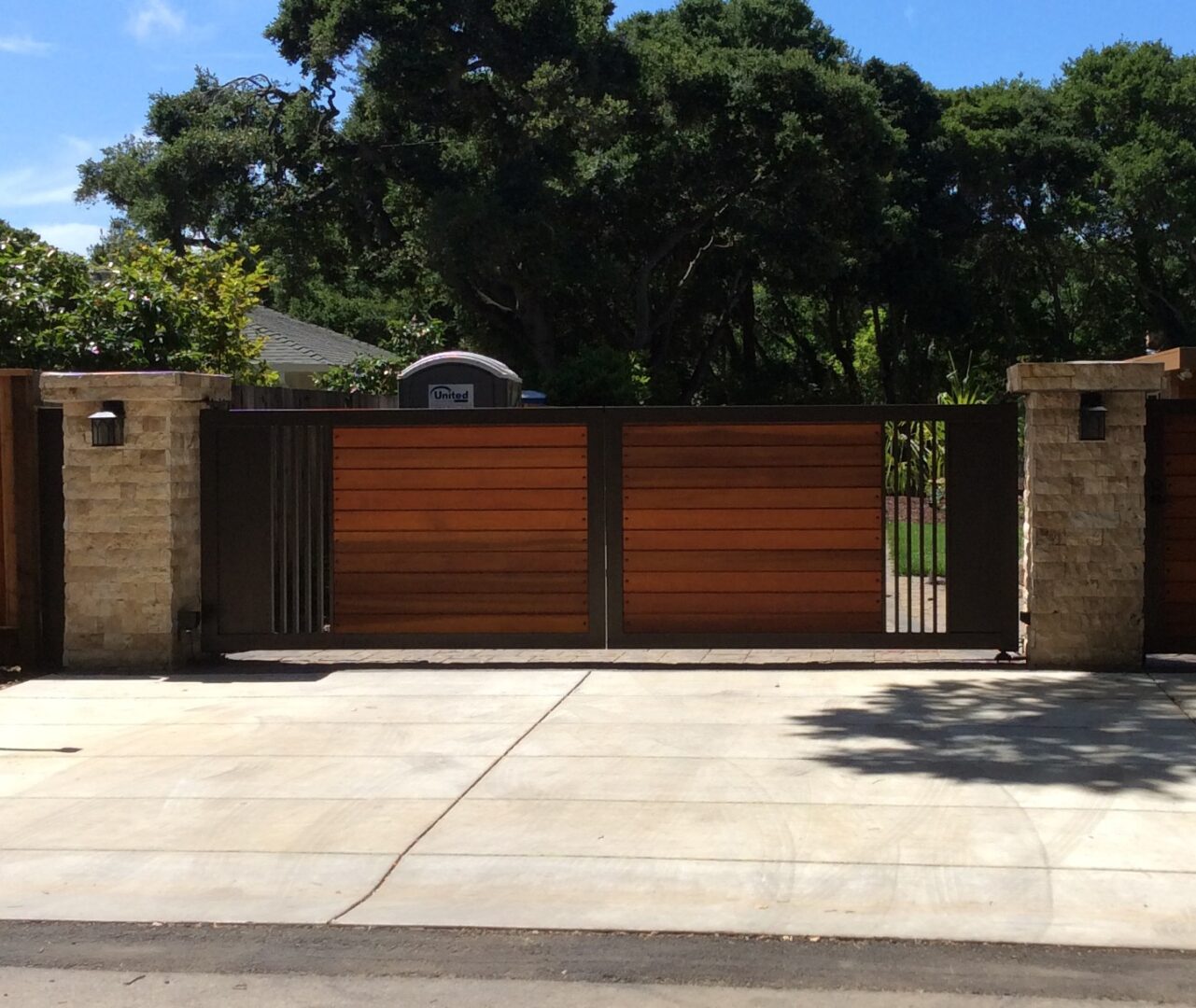 Securing Your Property With Quality Gates
We service all existing gates and their operating devices. If you are interested in a new gate, we can design one for you. We also have popular simple gate designs that can be used should a custom design not be necessary. We work with you to design the gate that will secure your property and enhance its curb appeal. We can also automate it and provide a variety of access controls for ease of use. Call us today to discuss your gate needs.
How important are gates for your home or business in San Jose? Maybe you don't have any gates are your home, but you've been thinking about having them installed. Maybe you have an entry gate at your business, but it's not enough, or it's too old, or it's been damaged. There are many reasons why people want gates. They are designed to protect the things that matter to you, to offer privacy, and to afford you a sense of comfort at home and in business.
How many homeowners have gates? That isn't really an important question, but if you're curious, there are many homes throughout the San Jose region that have gates over the driveway. Does it mean that every single one of these homeowners are trying to avoid visitors? Are they trying to keep people out? Are they hoping to improve safety and security? People install gates for their homes and businesses for a variety of reasons. Some people install them on their property because they want to keep certain other people out. They want to define their property line and let someone know that this is private property. Some people use gates to try and keep certain animals out, such as deer. While deer can certainly hop over most shorter gates, they can be an effective deterrent for some creatures.
Some people will rely on gates for the main purpose of security. When you have a wrought iron gate, for example, across your driveway, then you're going to be sending a sign when it's closed that the individual on the other side of the gate is not welcome at this time, or that they should contact you via an intercom system, if one is installed next to the gate. No matter why you're looking into gates for your home or business, the most important aspect to consider is that you choose the right gate for your needs. At Access Commercial Door Company, we offer a wide range of gates, from wrought iron basic gates that are functional and don't have any real design to them, all the way to intricate, classy looking gates that could make any home appear more impressive, especially when you add in some shrubbery and décor to them.
Contact us to answer your repair concern or for a free new installation quote!