ADA Compliant Doors in San Jose, CA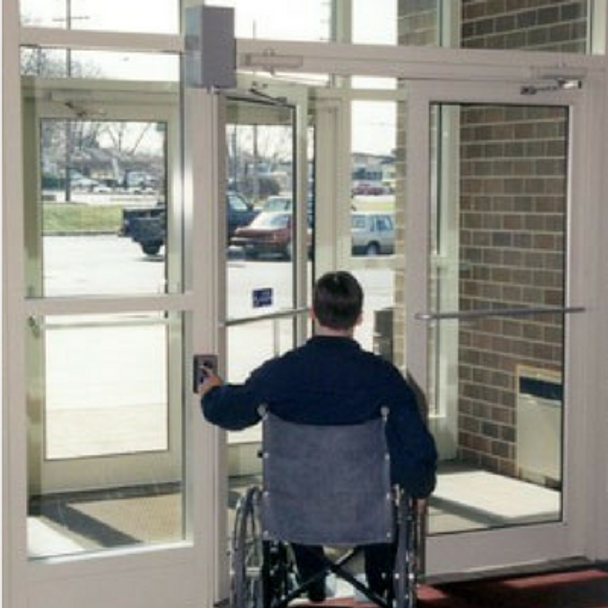 About Our ADA Compliant Doors
We provide a diverse range of ADA doors that are designed to meet the stringent specifications mandated by the Americans with Disabilities Act (ADA). With 25 years of experience in the field, we understand the intricacies involved in crafting and installing doors that fulfill ADA standards, ensuring seamless operation and safety.
Our expertise also extends to motorized and hands-free entry options. These sophisticated systems allow for effortless door operation with just a wave of a hand, an ideal solution for individuals seeking easy and touchless access.
In addition to our ADA doors, we offer electrified door hardware, and similar options for gate applications, serving businesses across San Jose, CA. We take pride in our versatile service offerings, backed by our wealth of experience and commitment to excellence.
Why Choose Us?
Access Commercial Door Company was established in 2001 by an industry veteran with over 20 years of experience in all door and electrical applications. The goal was simple but ambitious: to combine unparalleled expertise with exceptional customer service.
Over the years, we've built a team of dedicated professionals who share our customer-first approach. Our employees are handpicked, embodying our company's values, as reflected in our slogan - "a customer-dedicated company." We are a family-owned business, and we strive to strike a balance between professional service and a casual, customer-friendly approach.
Our success is deeply rooted in our commitment to providing high-quality ADA compliant doors and ensuring ADA compliance in all our offerings. Our years of field experience enable us to guarantee superior quality workmanship that our customers in San Jose, CA can trust.
Contact Us
Need ADA doors for your commercial establishment? Get in touch with us at Access Commercial Door Company. We would be delighted to help you make your commercial doors more accessible and compliant with ADA standards. Reach out to us today to learn more about our services and to request a quote.
Contact us to answer your repair concern or for a free new installation quote!