Storefront Doors in San Jose, CA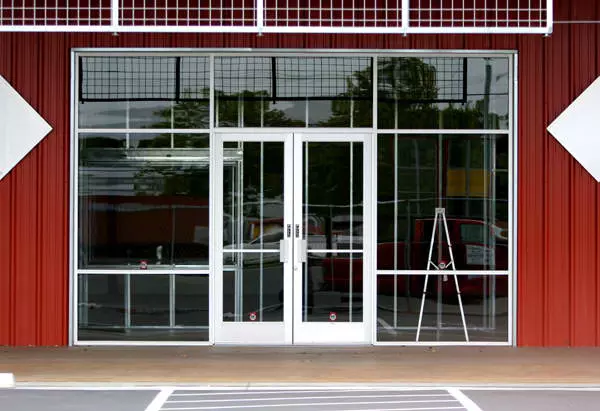 We work with a variety of manufacturers to help you get the right type of pass door for your needs. We also install various hardware and, if needed, can make your door handicap accessible or fire rated. We repair and install the following various types of doors:
How important are storefront doors? Well, that all depends on the type of business that you operate. If you are inviting customers from off the street into your business, if you plan on being able to provide the impression that you're an open and welcoming business, then they are essential.
If you run an office and don't have a lot of clients stopping by, and your business is not based on walk in customers, then you don't need to worry so much about storefront doors.
When you think about storefront doors for the Greater San Jose area, though, you would probably think about a retail type business, or even a restaurant or café. Throughout the city, there are thousands of businesses that cater to a wide range of customers. Some will be more focused on high-end customers who already know what they want and know what they're going to expect when they step foot inside the store. Others will be catering to the regular average individual like you and me who might be out for a stroll down main street and then see something that catches our interest.
With the right storefront doors, you can create a more inviting environment in which to attract clients from all over. With the wrong storefront doors, you could actually have the opposite effect and keep people from finding your business, or even from wanting to come in and check it out.
Contact us to answer your repair concern or for a free new installation quote!