Commercial Doors & Custom Gates in San Jose, CA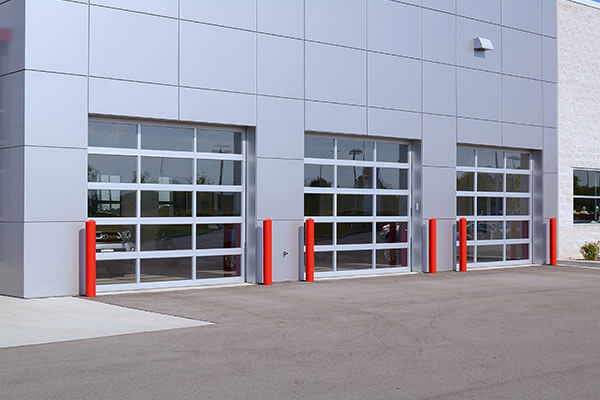 A commercial door is often the most prominent and important feature of your business location. It's only purpose is not only to add aesthetic value to your business, but more importantly to secure your business.
It protects your business contents as well as your employees. Should you have people that visit your business, we can help make your door ADA accessible if needed. We also install various types of door hardware to meet your specific business needs. Our experienced technicians can also keep your existing doors operating properly . Along with this expertise, we pride ourselves on our friendly and professional services, treating every client as a top priority.
Contact us for a new door installation quote or to discuss your repair concern today!
Access Commercial Door Company has been providing top-quality commercial doors and excellent customer service to property owners in San Jose, Campbell, and surrounding areas for over 20 years.
Consider us your trusted specialists for all your commercial door and gate needs, no matter how big or small.
Commercial Door Installation in San Jose & Campbell
Our door suppliers are reputable vendors, and we strive to use top quality products to keep your doors operating as efficiently as possible. Our technicians are experienced in installing a variety of commercial doors and operating devices for numerous types of business and industrial needs. Below are some of our most common door applications:
Handicap accessible doors/hardware
We've installed commercial doors at many different buildings in the San Jose area, such as storefronts, warehouses, office buildings, and more. Along with this experience and expertise, we also pride ourselves on our friendly and professional services, treating every client as a top priority.
Commercial Gate Installation in San Jose & Campbell
In addition to expert commercial door installation, Access Commercial Door Company also specializes in installing commercial and residential gates. We offer everything from basic functional gates to boost your security to more intricate gates that will not only secure your business or home but also add to curb appeal. A quality gate is often the first impression people have of your business or home. Our team can custom design iron gates to suit properties of any different styles. Regardless of your preference, our expert fabrication team will no doubt deliver a completed gate that will meet or exceed you satisfaction. Feel free to visit our gate gallery for some ideas or to see our past work.
We can also automate your gates as well. This allows you to control who enters and exits your property . Not to mention the ease of use that comes with an automatic gate!
Contact us today to get started with a quote for your gate project!
Contact us to answer your repair concern or for a free new installation quote!